There were days at TV stations when the phones just rang off the hook: When the end of a football game got clipped, when a show got preempted, or when a distressed animal was the lead story on a newscast.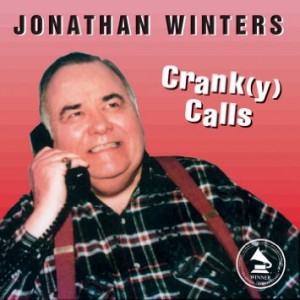 Other calls from a reliable collection of local dipsticks just made you crazy: Asking to talk to a New York based network anchor, complaining about a network show on another channel, tips about somebody in prison who is innocent, requests for help in brutal child custody battles and of course the feeling that the station's signal is sending messages into the caller's mind with the help of the government.
Eventually the phones stopped ringing. Getting an audience, any audience, fired up about anything seemed to be a thing of the past. Even the kooks stopped calling.
It will be interesting today to see what the phones do. My guess is that they'll be pretty silent. Those who care about making the digital transition have already taken care of it and those who haven't may just let their television service fade to black. This will be the day that television finally abandons them – fully.
I have to admit, I can't imagine how anybody could be unprepared for the digital transition. I would think you'd have to be living under a rock not to know what's going on. It will be interesting to see if those who are unprepared will care enough to crawl out from under their rocks to make the calls that drive people at TV stations crazy.
I also think it's interesting to note today how flat the digital transition is going to fall. It will be nothing beyond a signal upgrade and a freeing-up of the RF spectrum. The early promise of DTV, multiple streams of new engaging local programming and all kinds of value-added information services are a bust. Since the idea of DTV was hatched, the business model has exploded and the early ideas about the broadcasters leading the way have faded away. Just keeping one programming stream alive is challenge enough.
And on a final note, DISH Network and Fisher have reached terms. DISH subscribers can now watch KOMO, KATU and a handful of other western stations via satellite which is the digital transition many of the rabbit ears types made years ago. Terms of the deal weren't announced, but I would love to know which side got what it wanted. My hope is that the creators of content always see the bulk of the reward. Re-transmitting and re-selling content are mechanical functions that should not be rewarded to the degree that the creation of the content should be.
So crawl out from under your rock, flip on the satellite, and make a crazy call to a TV station – just to keep them company.