Most people living in the Northwest really don't understand the level of excellence to which they've become accustomed when it comes to the quality of our local TV stations.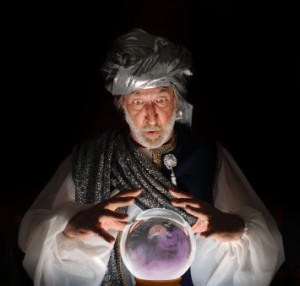 Frankly, that quality extends into Portland, Spokane and Boise too. There are a lot of historical reasons for this, but I'm just going to stipulate the idea that it's consistently a lot better from a regional perspective than it is in many other parts of the country albeit down significantly from its peak in the big-budget glory days of the 80's.
Why do I mention this? Because it's going to be hard for one or two of our affiliates to walk away from their current business models, but there's only so much room for the same basic content offerings, even if it's all pretty darned good.
With that said, I think we're on the cusp of a major reshaping of the television landscape in every TV market in the country – and it will be particularly interesting here because of the historically competitive nature of this market and the investment that's been made in our local brands.
A lot of this change will be driven by the idea that the big networks are probably going to drop the affiliation business model and quit delivering free advertiser-supported over the air programming to become cable channels – collecting both advertising revenues and fees from the pay-TV providers (cable, satellite) thus raising costs and subscriber fees beyond sustainability.
That, along with the explosion of IPTV technology will eventually kill cable. Then we have an environment where every content creator is a stand alone website that individual viewers aggregate ala carte and DVR.
So what is the owner of a local TV station to do?
Well, as for predictions: In the short term I think we may see one local affiliate combine with a partner and produce a twofer newscast. If Murdoch demands big bucks from FOX affiliates, KCPQ may be forced to outsource news production to cut costs. Maybe they team up KIRO – which may eventually have a source for independent programming through COX if the CBS affiliation proves too costly to justify.
Another of our big local brands may stand pat with its current affiliation – and maybe add another – just deciding to pay the tolls and keep the costs of local news and programming production to a minimum. Then, when the network(s) gets out of the affiliate business, it's paid content city.
Finally, another affiliate may decide to take the plunge and drop its network affiliation pre-emptively doubling down to become 24-hour news and local programming 800 pound gorilla.
KING seems a logical choice for this having already been asked to bite the bullet (Not Bullitt) with Jay Leno at 10pm and a dearth of ultra-successful NBC programming. With Comcast coming, it might be time to bail since a lot of the pain is already being experienced. Not only that, Belo has also already build NWCN which is just laying there ready to play a larger role. KING owns a big brand with lots of over the air spectrum with KONG for mobile – and can build shows like Evening Magazine, Northwest Backroads and a resurrected Almost Live. They'd be a morning show short of a great "wheel" of programming when combined with a little syndicated content.
So that leaves us with KOMO. With the new building, Fisher has the digital infrastructure, space, big brand, regional network, multi-channel distribution (i.e. radio) and expertise to pull it off. Yes, they cancelled Northwest Afternoon, but that could be resurrected along with two or three new daypart-filling programs including a TV broadcast of The Commentators since they are the Last of the Mohicans when it comes to having a radio property – a source of content the other guys are no doubt wish they wouldn't have jettisoned. Again though, that's a pretty substantial investment – possibly more palatable though since KOMO is Fisher's flagship property – unlike the situation with KING and Belo.
The question is who is going to move first and how, and where does it make the most sense to implement in light of what is going to be the radically changing nature of the network-affiliate relationship and the compensation model?
If innovation is going to happen anywhere in local television, I think there's a good chance it will happen here.
I already know my reading of the tea leaves is dead wrong and that this will all play out in a way none of us can anticipate, but it will be interesting to see what happens.
I'm sure I'm missing something. What do you think?