Finally, some good news for broadcasters: Revenues spiked in the second quarter lead by – wait for it- our own Fisher Broadcasting which pulled in a nice 28% revenue bump.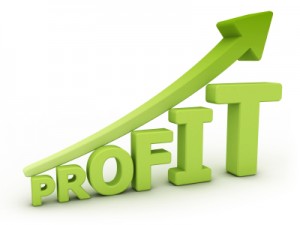 The story is much the same in the rest of TV land according to M.C. Alcamo & Co – the firm that did the research for this.
Of course top line revenue is nice, but what stations and station groups are really shooting for now is margin improvement – and Fisher's margins are at 22%. Not what they used to be, but still by most measures in corporate America – almost as good as printing money.
One of my former employers, Sinclair Broadcast Group, leads the profit margin pack at 47%! No surprise, they were the cost containment kings, and it showed.
The comeback of the automotive sector has been huge – and the mid-term election cycle will make Q3 look great too.
What's interesting is that when looking across ownership groups, Alcamo finds that the "pure plays" – companies that only have TV stations – are doing much better than the media groups that have newspapers anchored to them. No new news here. Just a continued confirmation of the trend. The bad things for TV stations in those groups is that they're typically bled to support the paper – corporate's favorite pet – even though it has fleas and bad joints.
The things I find most interesting about this is what the long term implications are here in Seattle. KOMO is locally owned, with no newspaper component and with what's turning into a pretty strong hyper-local web presence. KING is bogged down by its out of town newspaper ownership.
Purely as a viewer, with NO insight into budgets or spending, I would say that KING is lagging behind KOMO in investment into the news product, and it doesn't surprise me. Ownership really, really matters in local TV. If KING is shipping out revenues to prop up Texas, there's just no way it can sustain a talent, technology and hours of programming battle against KOMO without starting to look real rinky-dink, real fast – and I think it's been happening for a while now.
KING's remaining strength lies in some of the remaining highly branded talent, albeit it relatively personality-free, it has on board.
When that goes, boy, I don't know.