So last week, I promised to do a write up on KOMO's mobile TV experiment. Better late than never.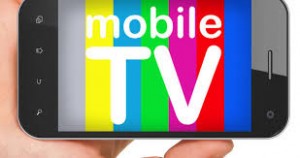 The first thing I had to do after picking up the Elgato MyDTV kit at KOMO a couple weeks ago was to charge the dongle and download the ap onto my iPhone.
The ap is easy enough for a guy from Maple Valley to figure it out – which means you don't need much of a brain to use the thing. I love products that can meet that spec.
And, as mentioned in my first post, I can already tell the dongle and antennas aren't built for rough handling. The dongle will undoubtedly get less clunky as the product evolves. It will have to since I am not at all sure smart phone manufacturers like Apple will unlock the tuners inside their devices until they control the content vertical in their carefully manicured ecosystem.
Yes, I said, "the tuners inside their devices."
I have been dumbfounded that a TV and/or radio tuner isn't in the iPhone. But an engineering pal of mine asked, "What makes you think there isn't?"
Think about that for a minute.
Anyway, one of the funny things about all this is that way back in 1987 or so I dropped what was a TON of money at the time for a Sony Watchman. People thought I was a freakin' magician as I could take my cues for live shots off-air and accurately narrate voice over material – instead of having to do it all blind with nothing more than a "go" off the two-way when it came to cuing.
Frankly, I can not believe how long it has taken to get this OLD capability back in this transition to digital. I've missed it.
Be all that as it may, everything installed on my iPhone just fine.
My plan however was to install the ap onto my iPad so I could take a gander at the picture on a larger screen, and use my iPhone to take a few pictures of my adventures.
As it turns out, I needed to buy an adapter so the dongle's 30-pin would work with my iPad's Lightning port. I got the adapter, but found it doesn't work. The ap or my iPad couldn't see the dongle through the adapter. Might be the dongle. Might be the adapter. Might be the whole Maple Valley thing. A lightning version of the dongle is in testing now.
At any rate, my very limited testing was going to be limited to the iPhone.
You might ask, why my testing is so limited – and not the three-times-per week usage requested by MyDTV and KOMO?
Well, because out here in South Hill Puyallup, I am well beyond the fringe of the mobile TV signal.
This Beta is based on a signal coming out of one transmitter hung on KOMO's Queen Anne hill tower. One of the true shames in all this is that TV stations that go mobile have to re-build their market-wide infrastructure to support it. There are a lot of technical (allowing movement for instance) and "how do I get paid" reasons for that involving the nature of the digital signal required for mobile.
In fact, just to do this test – Fisher dropped about $150,000. That doesn't sound like much, until you consider that it's a good chunk of a reporter/photographer team that could be fielded – or the addition of a producer/reporter to the Problem Solvers, or chopper time for a year, or a nice delivery of new cameras etc.
But the money is well spent since the a big part of the future of the over the air (OTA) broadcasting crowd may be very much tied to their ability to find an adjacent and workable business model based on mobile. And not just their OTA TV program stream either.
It's almost as if broadcasters will make very high use of their spectrum allotments. Go figure.
But the point is that when it comes to reception, my inability to pull down a signal at my humble abode in South Hill has nothing to do with the effectiveness of the device – just my particular location. Again, as the network is built out, that will change.
With all that said, to do a test, I took the trusty New Media Solutions mobile to a bluff overlooking Commencement Bay after taping a studio segment for Northwest Now at KBTC.
From that vantage point, I pulled down a booming signal onto my iPhone. Great picture, great sound, and a very simple GUI.
The ap's initial scan pulled down all five channels testing mobile TV in the Seattle market. KOMO and KCTS though are the only ones you can see right-off-the-bat because their business model will be advertising-based, whereas KING and KIRO are subscription based… although I think it may be free for now.
So KOMO's two (4.1, 4.2) offerings and KCTS looked great, and stayed looking great until I got on Highway 16 in the Nalley Valley area of Tacoma where I lost it. Back on southbound I-5 near the Tacoma mall at 60 miles per hour and the rooftop antenna deployed, the picture and sound were stable and strong until I finally fell off the map.
So the bottom line? The device is simple. The results are great. Mobile TV has a ton of potential. The hardware will have to get better, but these are early days.
Even now though, this device will save your bacon in emergencies when the cell providers go down – which they have proven apt to do when the big one hits.
Elgato's MyDTV dongle and antenna kit will run you $99 when it goes on sale.
The thing will also record programs for later viewing and allow you to run your other aps while it's doing it. The MyDTV presenter at the KOMO orientation recorded a program in his local market, and watched it on the airplane. Nice.
The device will also allow you to say, go on vacation or a business trip, re-scan your destination-market's signals – and watch mobile TV there. So the stations part of the Mobile 500 alliance are all good-to-go on this device without a sub today.
I think it's well worth the price to supplement your remote TV viewing without eating into your cell phone minutes.
And finally, I can't master the way this blog places pictures – so I stuck them all at the bottom of this post for your viewing pleasure.
Maple Valley strikes again.