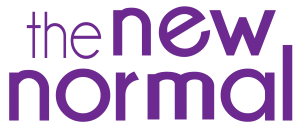 Media earnings reports are in – and the news is great – along with a whole lot of other economic data that's sitting just beyond the mainstream media's gaze.
Belo (KING5), Sinclair, Nextar and a bunch of ownership groups are reporting good numbers.
What will happen? Well, I think we'll continue to see the erosion of newsroom head counts and the consolidation of content producers in the local news space along with a healthy dose of resource sharing when it comes to copters and crews out shooting the "daily grind" v/o and vo/sot press conferences and the like.
BUT – we might perhaps now start seeing some more investment on the integration side of the business – building the infastructure necessary for brand expansion as multi-platform and multi-stream programming becomes and essential part of every local producer's playbook.
This IS the new normal – rebuilding starts from here with a continued emphasis on automation and the re-defining of traditional job roles in the newsroom including an even more aggressive use of part-timers and freelancers as a permanent staffing solution.
What I don't know is whether a rebound in earnings will re-spark things like 401-k matches and improved benefits for the news workers who remain. My gut tells me that benefits and employee programs that left, are probably gone for good in all but the best-of-breed operators out there – or for the dwindling number of franchise players at a given property as long as they remain on the playing field.