It's hard to believe, but NBC is worth a negative $600 million.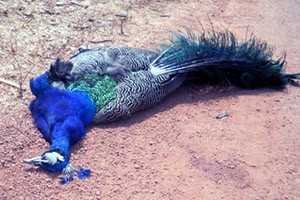 That's ($600,000,000).
An analyst from Wunderlich Securities was looking at the Comcast deal when he came up with that number.
He figures NBC Universal (a mere division of GE) is worth about $32.5 billion, and that 78% of that valuation comes from the company's cable networks.
So the cable networks like Syfy, CNBC, MSNBC and Bravo simply DWARF the old NBC network, which is mired in the red.
Wunderlich says the network's only real value comes in the form of how it's perceived as an element of pop culture.
Can you imagine? The first broadcast network in the U.S. is now a red mark on the balance sheet. From RCA, to GE, to Comcast – and frankly, probably to oblivion.
Five years from now, things are going to look a lot differently – and I think there will be more major "shoes" to drop for local O&Os and affiliates who had better be building independant brands like there's no tomorrow – because there may not be.