Word is out today that NBC affiliates are actually going to oppose the Comcast/NBC deal. The official word from the affiliates group is that it won't oppose the deal as long as some protections are in place.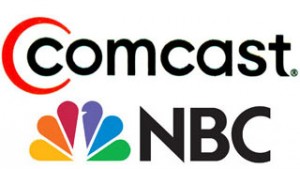 But individual affiliate ownership groups won't be so gentle – they're reportedly going to try to get the deal spiked outright.
There are many layers, or tribes, in the TV biz – and they frequently go to war. NAB puts on the national face for all. Affiliate groups get a little more specific in their narrower interests, but still keep it politically correct. And then there are the ownership groups which bring their own perspectives to the table –  based on conditions in their specific markets. The fur often flies when all three start trying to come up with answers to policy questions.
It's like sports team ownership, and there are a lot of Al Davis' in television.
Belo is one of those ownership groups – albeit not an Al Davis type. It's KING's parent. I haven't seen anything from them specifically about the Comcast deal or about what their testimony might be, but they have a couple of dogs in this fight.
Add to all this the specter of Belo's earnings: down about 14% from the fourth quarter of 2009. If you factor out political spending, revenue is down less than 1% with local buying up and a little comeback in the most vitally important automotive sector.
Belo's results are about the same as everybody else's in the fourth quarter.
For the entire year, Belo's revenue is down about 18%.
With limitations now off political spending and a mid-term election coming up along with the Olympics and a slightly thawing economy, there's hope that this may be the start of a comeback. It also looks like we have some contested seats here – a couple of which will require Portland (KGW) buys to cover.
Of course, on the other side of the coin, the business model is eroding and a new paradigm involving network/affiliate/MSO relations is about to emerge.
The best news out of the whole thing for the gang at 333 Dexter? Belo says it might lift the pay freeze in the second half.