I did some testing at my full-time gig today (KBTC) with Periscope – Twitter's new live broadcasting application. Travis Mayfield over at KCPQ was playing around with it today too, and it is very cool.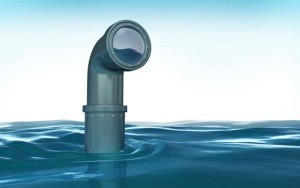 It has already to been used to good effect in association with breaking news at a tragic house fire in New York City, and now, with a good cell phone connection anybody on Twitter can broadcast live video and audio to their followers. It has the potential to be a very, very powerful news-gathering tool.
There are two main players in the space right now, Periscope and Meerkat – both of which were discussed this morning on CNBC.
Of course, there are a ton of questions about liability and appropriateness when it comes to live broadcasting – and there's no doubt some hard lessons will come along with the application's coups.
The application allows you to stream in HD – and if you have decent proximity to your phone's microphone – the audio is pretty good too.
Another interesting feature is that viewers can chime in with comments, and if the host is on top of it like Mayfield was this afternoon – those comments and questions can be responded to in real-time.
Of course there is also the opportunity for live trolling that comes along with it – and there was a hint of that in Mayfield's inaugural broadcast. It's not a deal-breaker, but the possiblity exist for trolls to completely hijack and otherwise earnest news-gathering or video production effort which might be very hard to stomach if say for instance a broadcast outlet decides to carry a Periscope or Meerkat stream live.
It's the kind of thing that might keep your news director up at night. Which by the way  isn't meant an encouragement.
So up Periscope – Tweeting has just gone to a whole new level – and it will be interesting to see how it works and whether these apps ride the wave to extraordinary valuations.