KIRO is running a cute little promotional campaign teasing the arrival of Jessie Jones. You know the ones, the non-descript hints at something that's coming in April?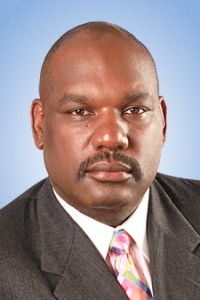 Jones is the former KING reporter who wasn't able to reach a deal with Gannett to keep his "Get Jessie" franchise on the air – so he's making the jump to KIRO.
The number of times a reporter has been bound by a no-compete clause in his/her contract and then been given the ole' "He's coming soon" promo treatment can probably be counted on a couple of hands in this business, but Jesse Jones is one of them.
This used to be fairly typical for a top anchor in any given market, but reporters barely score in the research – and are generally regarded as being fairly interchangeable.
Fairly.
That's part of what makes this transition pretty amazing: that KING had what was probably the one and only reporter in this market who people could name or recognize… and they let him walk. My guess we'd all also be astounded by how little it would have probably cost to have kept him. The money just isn't what it used to be in this business, and Seattle has always paid in lifestyle with the joke being on newcomers overpaying for housing and/or being stuck in long, rainy, dark commutes.
But I digress.
Jones' style and flair make him stand out – and whether you like it or not – he moves the needle, and that's all that matters in commercial TV news land.
Jones starts at KIRO in April and it will be interesting to see if he continues along the troubleshooter/consumer beat, or does something different. My guess is that he'll do what he's always done and build his brand at KIRO just like he did at KING.
Hope he enjoyed his time off.