Comcast is the first MSO to buy ESPN's 3D sports channel that's supposed to launch in June for the World Cup.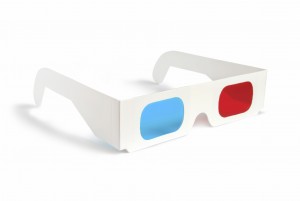 The channel will be both on demand, and receive a regular channel assignment too – most likely on the premium side of the house – although I think giving it away with the basic package would be good to encourage the widespread adoption of 3D.
ESPN and Comcast did a test on the Masters golf tournament – I haven't seen it – but if you have – tell us what you thought of the broadcast. I don't know anyone with a 3D TV set yet.
ESPN also did some testing with a Globetrotters game and a USC football game last year SO, they must feel the channel is ready for prime time.
I can't imagine they have enough 3D infastructure in place to support a 24-7 channel, and I scratch my head a little about there being enough soccer buy-in to make it a pay or premium channel – but we'll have to see how they work it.
There are already several big event truck operators spending millions on 3D capable production trucks to roll around the country – so a 24-7 channel might soon be possible.
Making money on it though? Hmmm. I'm not sure people are ready to put their big HD sets down in the basement quite yet and pay more for TV with all the cord-cutting that's already going on.
In the long run, a 3D network or channel will have to make it as part of a content producer's stand alone website – and monetizing that will be tricky when you combine the lack of 3D consumer spending with the high levels of accountability that are going to be demanded from advertisers from here on in.