I am not a tech guy. I'm a content guy that has had to learn the tech side. We are all trying to learn how to fill-in our missing pieces as not only the media converge, but also the skill set required to produce it converges too.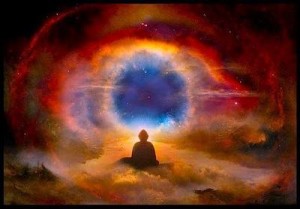 There will be limits. For instance, I may own Photoshop or After Effects, but I'm not an artist. I'm a stick figure guy who has to template his way out of a jam, or hire freelance help to make something pretty for me to use as a base. But whatever your case may be, we WILL have to talk tech here from time to time, because without it, you're just a broker – and the brokerage model is dead in every industry I can think of. If you're a tech guy, you're going to have to learn content – which in the end is actually a steeper learning curve, but you'll be working in the other direction.
Anyway, I had the media production hardware and software solutions I wanted "in my head" back in the mid-90's. Now, fifteen years later – we're just about there. It seems like the journey has SO been much longer, but I guess that is because it was made so much more painful by all of our mis-spent equipment acquisitions, frustrations with amazingly defective products, and endless transitions from one flash-in-the-pan state-of-the-art to another.
After spending a couple of days at the AVL Expo in Puyallup over the weekend, I think I can see the light at the end of the tunnel. Seeing some of the solutions at the expo and combining it with my reading and experience, I can now envision the actual reality of a unified production solution housed on a reliable and flexible hardware platform with a readily accessible and seamless distribution network at the end of the process. It's all we ever really wanted.
Now: There are still hurdles to clear, but we're down to the details that I think can be resolved politically rather than technically. I think it may be two years from now, but the workflow problems – from acquisition to post production to encoding and distribution will soon be eliminated. That's the point at which simply being able to "do it" will stop being the achievement, and being able to communicate and create good work will emerge as the dominant differentiator in media production. Finally. The technical barrier to entry will fall.
While it has been a long time getting here, we are probably at the most crucial point: The quest for an "industry standard." What playback and streaming standards will win the day? The answer to that question will shape hardware decisions. What hardware is certified for the applications we need? That question will determine the platforms that emerge as the industry standards.
When will manufacturers from both ends of the workflow team up and start delivering cradle to grave production solutions with transparent file type, encoding, codec and streaming parameters? Who will go back through their once-semi-separate solutions and build a more common GUI and import mechanism for them all? We'll see, and when "it" happens, we're all buyers again, this time probably to "stay" – only adding plug-ins and upgrades for the years, or decades to come – as artistic styles change every few years, and as we move into 3D and UHDV video production. Again though, I think those will be plug-ins and upgrades only – not a complete re-thinking of the workflow or basic system architecture.
Frankly, the battle for the summit is happening right now – and based on how I see things, we're down to the semi-finals. On the PC side, I think Adobe has it. There are other, better purpose-built specialty aps out there for PC (like Canopus), but only Adobe has been able to bundle them to create the start-to-finish CS line of production suites. On the Apple side, it is the Final Cut line. Final cut is behind, in my view, not having fully developed a still image management ap (like Photoshop) and Motion not having the "industry standard" rep that After Effects does.
Be that as it may though, I think itís going to come down to FCP – vs. – CSX in the pro-sumer or light-pro verticals. Windows 9 will have a big impact on the battle, and so will Apple's willingness to bring more raw computing power to the table at something approaching a reasonable price. Both will have to address 3D and make their code accessible to third party developers. A user-friendly upgrade process is vital too. When MS does things like announce that W9 will only be available as an upgrade from the defective Vista product – it gives me great pause.
JVC has announced that its new GY-HM700 camera is FCP ready. That's important. JVC is the only manufacturer I've seen really thump being "mated" to a post-production solution. I want that assurance, and the affordable solid-state media it shoots to. Hard drives as field media are in, and soon to be out. Eight hundred dollar P2 cards from Panasonic are out too. You can see how quick the falloff gets as we approach the summit.
On the distribution side, the platform that teams up with a big CDN to create a codec, format and target agnostic streaming solution will also have a big leg up. Maybe the biggest. Streaming and VOD is the future, BluRay and any physical medium is out. The summit is only a few tanks of air away.
The picture in my mind is simple. Acquiring, editing, sweetening, outputting, uploading and distributing in one smooth workflow with all the back-end file type, codec and encoding issues out of sight and out of mind. Who will be first to deliver? Who will do it best? What will become the industry standard? I think we'll know in 24 months depending on how big of a hit the major manufacturer's R&D departments take in the recession.