So you know that setting your online videos to "autoplay" is bad manners right? Seriously, nobody who works in the video brandbuilding space would ever subject the eyeballs they're trying to woo to something as obnoxious as autoplay. Unless you're Facebook I guess. Autoplaying videos are supposed to start this week on The Book – promising to piss us all off.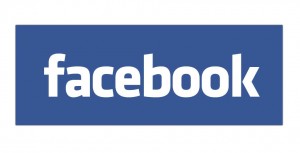 But wait, there are factors "designed" into Facebook's rollout of autoplay videos that are supposed to mitigate this clear and well known violation of netiquette.
First, the ads roll silently until you request them to go full screen and pot up (if you're old enough to get "pot up" – bless you) the audio.
Second, FB will "allow" you to change the settings so that you're only subsidizing their rolling video gambit when you're on wi-fi.
That fixes everything right?
Well, not really.
Here's the problem, and it gets directly to the art of persuasion.
The best ads are stories, not rolling GIFs.
If you go full screen :20 seconds into a :30 second ad, will it then be re-served to you? Or, will you just get the ad's third ham handed, "Hey buy this" pitch?
Creatives everywhere are hoping it will be re-served so you can catch the setup, the premise, and then make some sense of the payoff – which every ad should contain.
The power of video is it's ability to take you places, show you things, tell a story and bring characters and emotion to a brand or a concept – not just be the equivalent of a flashing neon "Diner" sign on the New Jersey Turnpike.